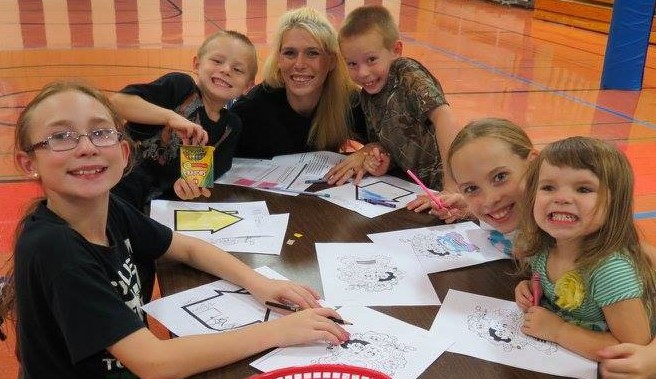 Reading Crossroads AFTERSCHOOL Curriculum
Reading Crossroads Afterschool Curriculum meets the needs of every participant. Reading Crossroads extends school-grade reading intervention to afterschool with a simple turnkey approach.
Students who struggle to read need more time and more reinforcement and practice on missing skills. Sometimes school day instruction and intervention is not enough. Out-of-school support can close the gap for these students. An afterschool curriculum that follows the science of reading and aligns with school data is key. The Reading Roadmap has developed the first ever afterschool reading intervention system.
The Reading Crossroads curriculum, based on current research and the science of reading, is a sequential skill-based phonics program intended to reach struggling readers. The lessons are designed to be taught over five days, with each lesson being 30-minutes in length. Each lesson contains phonemic awareness, sight words, nonsense words, word sorts, the writing of words, writing of sentences, and reading connected text.
Foundational Skills
Independent Skill Reinforcement (ISR)
• The most effective structured, skills-based afterschool intervention available on the market
• Scripted to simply and effectively support 59 discrete skills along the phonemic and phonics continuum
• Provides a turnkey approach to connect out-of-school intervention with in-school assessments, grouping, and intervention objectives
• Proven to reduce Tier 3 struggling readers as measured on school and state assessments
Vocabulary and Comprehension
Structured Read-Aloud and Vocabulary (SRA-V)
• Provides a powerful tool to increase vocabulary and improve comprehension
• 100 structured, hands-on, lessons paired with popular children's literature available in your school's library
• Aligned with depth of knowledge college and career readiness standards
More about the Crossroads curriculum: